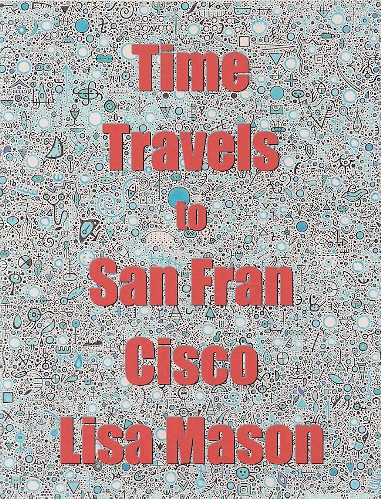 We were so pleased to participate in the Time Travel StoryBundle that we wanted to present a Lisa Mason Time Travel Bundle.
Here 'tis! The ebook includes both full-color covers and is forty percent off the price of both books.
Summer of Love
A Philip K. Dick Award Finalist and San Francisco Chronicle Recommended Book
"Captures the moment perfectly and offers a tantalizing glimpse of its wonderful and terrible consequences."
—San Francisco Chronicle
"A fine novel packed with vivid detail, colorful characters, and genuine insight."
—Washington Post Book World
"Remarkable. . . .the intellect on display within these psychedelically packaged pages is clear-sighted, witty, and wise."
—Locus
"Mason has an astonishing gift. Her chief characters almost walk off the page. And the story is as significant as anyone could wish. This book will surely be on the prize ballots."
—Analog
"A priority purchase."
—Library Journal
Brand-new Review! Steve Fahnestalk, who has written a hundred reviews for Amazing Stories, just reviewed Summer of Love. Wow! Check it out!
The Gilded Age
A New York Times Notable Book and New York Public Library Recommended Book
"A winning mixture of intelligence and passion."
—The New York Times Book Review
"Should both leave the reader wanting more and solidify Mason's position as one of the most interesting writers in science fiction."
—Publishers Weekly
"Rollicking. . .Dazzling. . .Mason's characters are just as endearing as her world."
—Locus Magazine
"Graceful prose. . . A complex and satisfying plot."
—Library Journal
Time Travels to San Francisco is on US Kindle, UK Kindle, and Canada Kindle.
Also on Kindle in Australia, France, Germany, Italy, Netherlands, Spain, Brazil, Mexico, India, and Japan.
Time Travels to San Francisco is now on Barnes and Noble, Smashwords, Apple, and Kobo.
All content copyright 2000-2017 by Lisa Mason.
All artwork copyright 2000-2017 by Tom Robinson.
For rights and publicity inquiries, please go to The Media Room.